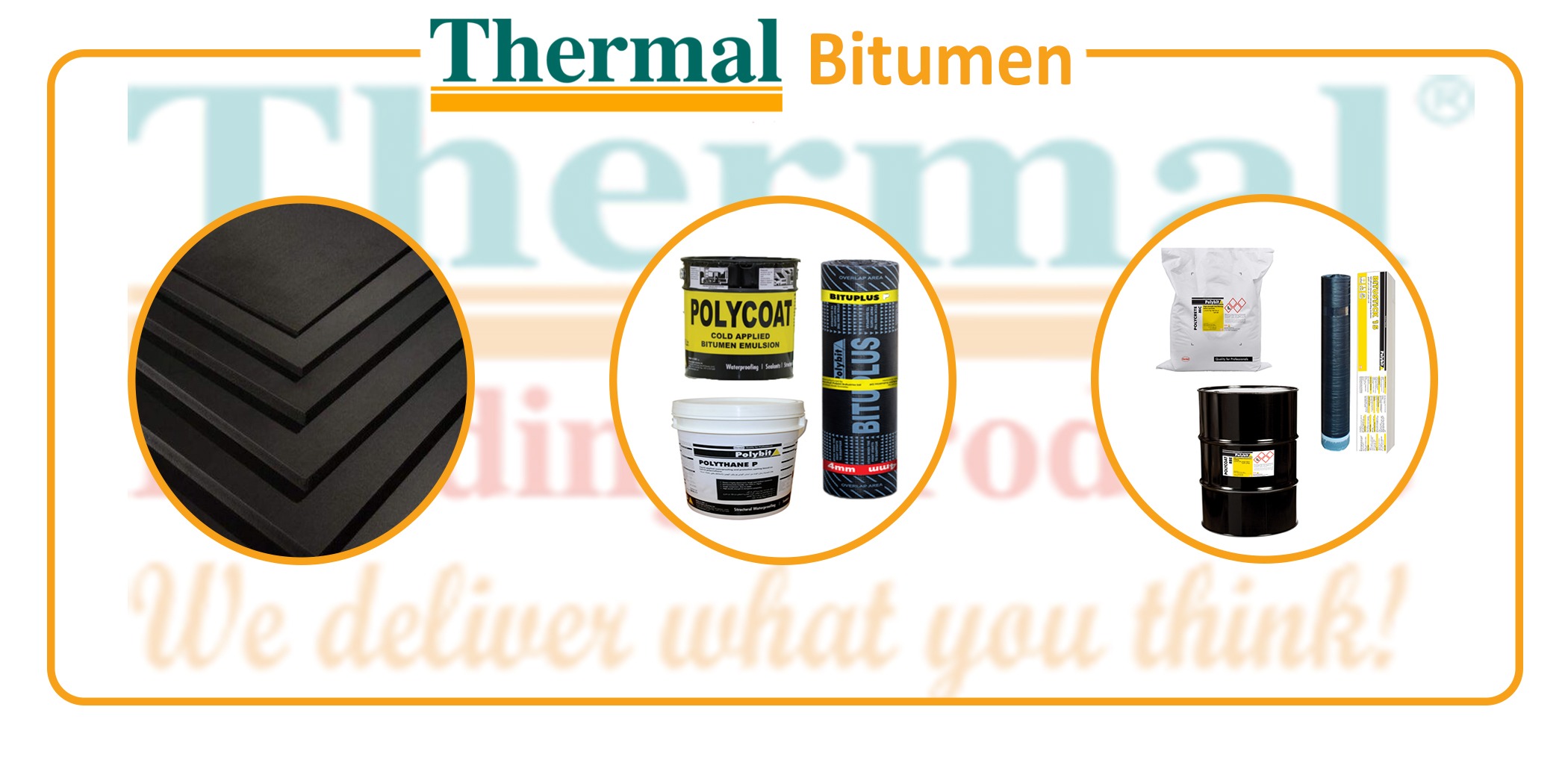 We Store and Supply a wide variety of Bituminous materials which are used for road construction, roofing, waterproofing and other applications.
No need to go around searching for high quality bituminous materials as we got everything under one roof.
1. Bituboard
2. Bituplus Torch on Membrane
3. Bitustick Self Adhesive
4. Bitutape 150 PVC
5. Filler Board
6. Polycoat Bitumen Based Emulsion Paint
7. Polycoat RBE (Rubberized bitumen Emulsion Paint)
8. Polycrete MC (25kg Bag)
9. Polythane P
10. Polycryl FR
We provide the best quality Bituminous materials at the most competitive rates. Please call or WhatsApp Mr. Abrar for inquiries and orders.